In Remembrance
For North/South this year the senior class officers organized a fundraiser by selling North/SOUTH pins. North/South continues to be a widespread community event that many students of both schools consider to be their favorite event to look forward to throughout the year. Senior Class Officer Chloe Renzelmann states, " I saw a bunch of colleges using this idea for promoting school spirit and with our home North/South game approaching quickly it was the perfect opportunity." The pins made include a, " WE GOT SPIRIT! HOW 'BOUT YOU?" pin, a pin dedicated to the senior girls of the basketball team and a pin dedicated to the senior boys of the basketball team. Pins can be bought from any of the Senior class officers or from Mr.Rossmiller for $1.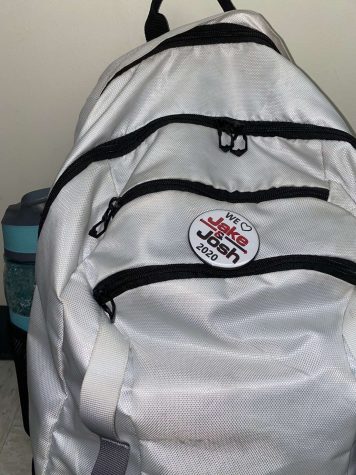 The proceeds of this fundraiser will go towards a memorial for a bevolved teacher of South High that passed away this past year. Senior Class Officer Camila Trimberger says, " Class officers have been trying to find the best way to increase school spirit and to fundraise for the memorial, and this option was perfect to help us with both".  The memorial will be a bring one, take one mini library. Students or anyone in the community will be able to place books in the library and are welcomed to take a book as well. Students in the woodworking department at South High will be designing and making the library and students in the art department at South High will be painting the library. In the near future, students will also be able to help design the library by submitting their personal designs and ideas for the painting of the library.
Many students were positively impacted by Ms.Renzelmann as she taught at South High, however not all students had the privilege of having her a teacher. That being said, I'd like to close out this article by leaving quotes from both students and faculty that encompass and honor Ms.Renzelmann.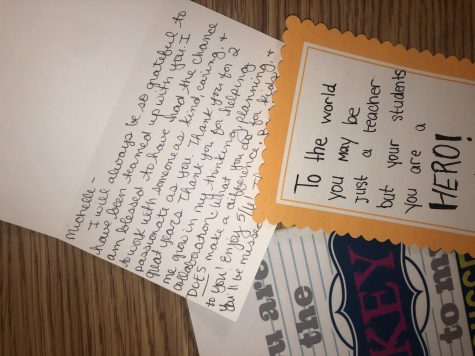 "Freshman year I remember being so intimidated by Ms.Renzelmann, but further into the year she became one of my favorite teachers. The next time I had her was my junior year, and if it wasn't for her I wouldn't have passed English 5 and 6. She was always there for me for not only for helping with my essentials, but as someone to talk to and a shoulder to cry on as well. She was my biggest supporter."- Senior Melissa Wierman
" She was the type of person that instantly lit up the room with her friendly smile everyday" – Ms.Kim
" I remember her always wearing some cool fashion boots with a skirt and I always complimented her on her outfits because I loved them" – Ms.Erin 
" Ms.Renzelmann was an exceptionally smart educator and was known for her big heart and compassion as a teacher.  She was always student centered and made sure she reached out to her students in class at all levels. Her soft spot in her heart for students in something I'll always remember" – Mr.Formolo