Govek Breaks School Basketball Record as Junior
On Friday, January 25th junior Josh Govek earned his 1,054th point during a game against the Notre Dame Tritons. The previous record holder, Gordy Zastrow, had held the title since 1977.
Govek has been a leading scorer on the varsity team since his freshman year, averaging 23.8 points per game this season, and breaking one thousand points for South the week before, on January 15th.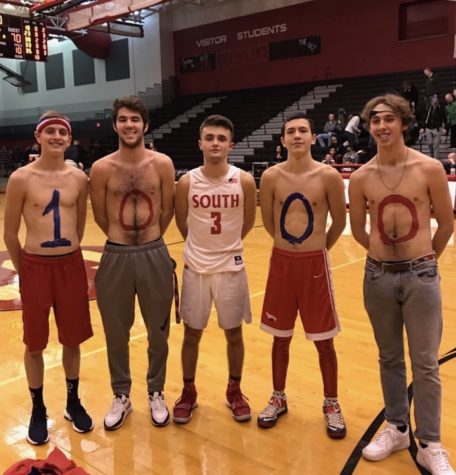 "I mean I think it's a really nice honor to be included in this part of South's history." he commented, "I'm thankful for the people that are proud of me and that have supported me up all the way until this point."
To celebrate the occasion, a brief ceremony was held on Friday, January 25th before the varsity game. During the event, which was a surprise to Govek, he was called out onto the court with his parents. He was presented with a personalized ball and given an ovation from the crowd.
Basketball has always been a big part of Govek's life, practicing and playing since he was four. "I always played with my older brother and cousins growing up, nothing organized. From fifth through eighth grade I played for CCA and the Junior Redwings." Govek recalled, "When I hit freshman year I got to play on varsity with my brother and cousin, this time on an actual court instead of our driveways."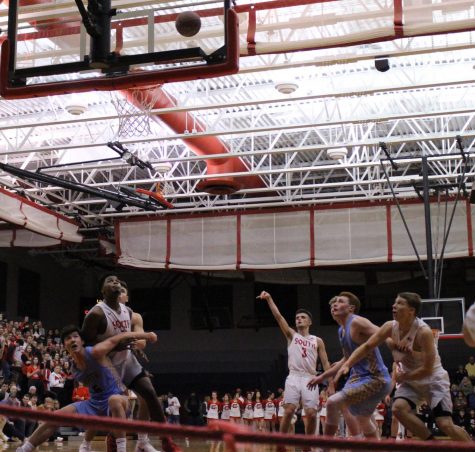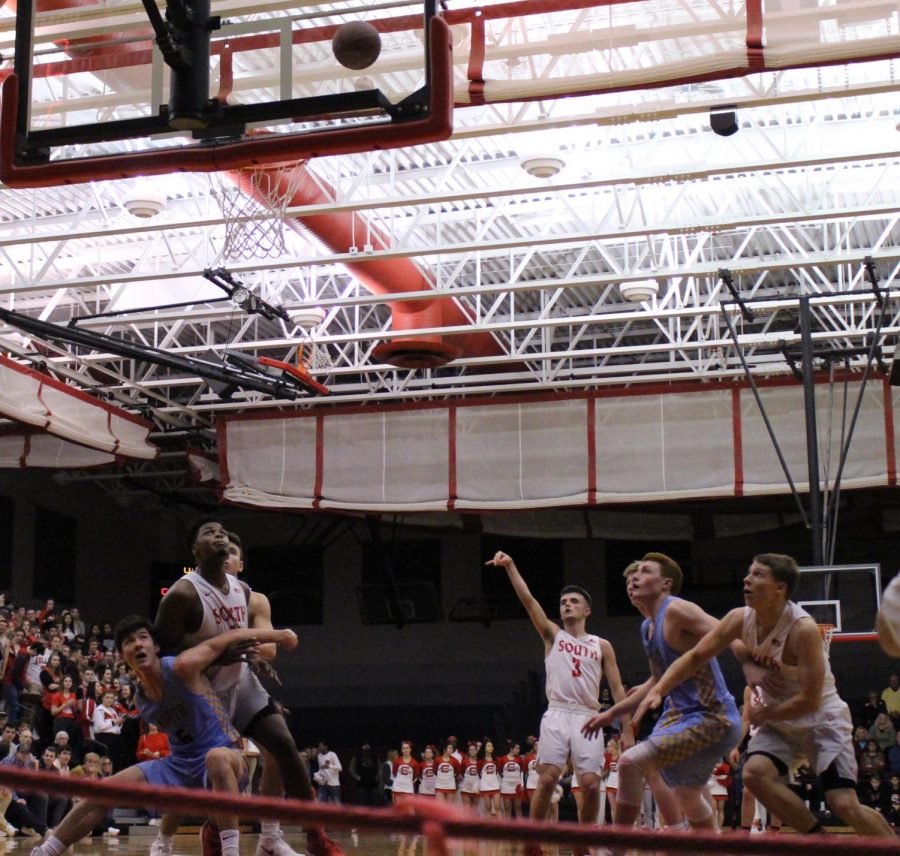 Govek still has over a year left playing for the Redwings, and coaches estimate that by the time he graduates he'll have scored around 1,700 points, making the record almost impossible to break. With this and many other basketball-related accomplishments under his belt, many community members hope to see him continue to play after high school.
"I definitely want to play in college." he stated, "I have some interests in places like Minnesota or Michigan, smaller schools, like Division II. A lot of people know me for just basketball, but saying that I'll go professional is a bit of a push. For now, I'll focus on just playing one game at a time."
The basketball season is nearing its close, however, be sure to catch one of the Redwing's final home games and support Govek along with the rest of the team.