Small Town Superstars
Looking for new artists or new music to listen to? Look no further, the kid sitting next to you in class could be the next big thing. On top of being a student, an athlete, involved in clubs, or all three, these students are also pursuing or creating one of their biggest passions: music. From rappers, guitar players, drummers, and singers, these students are the people to keep an eye out for: Senior Samuel Kaffine, Senior Philip Clavelle, Freshman Slater Gutierrez, Junior Johnny Montanez, and Junior Ian Zempel. Some of them have been writing music for a few years now while some have just begun. Ian Zempel started in seventh grade, Philip Clavelle started in eighth grade, and Samuel Kaffine began writing music during his freshman year. Slater Gutierrez had been playing music for four years, however, he just began writing music a little over a year now with Johnny Montanez.
Although all of them share a similar interest in producing music, they all have different, interesting startup stories. When asked what made them start writing music, here's what they had to say.
Gutierrez: "Well, I got bored playing other people's songs so I thought, "Hey, this could be cool," and here I am."
Montanez: "I enjoyed it and it was fun to do. I started writing "seriously" because of Slater and we just decided to make a band. It's been a blast."
Zempel: "I've always wanted to make a career out of music, making the investment in a DAW was what turned that into a reality."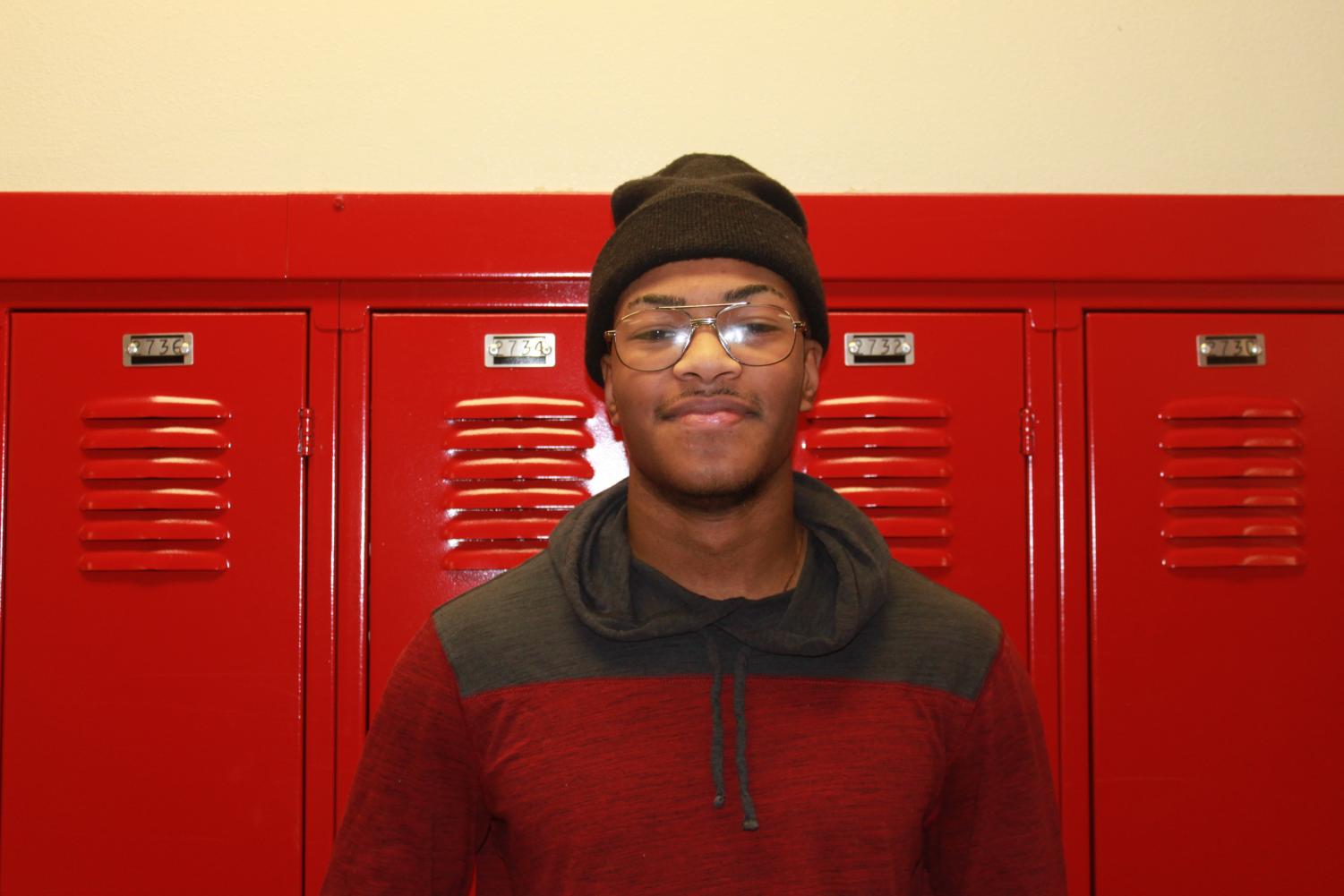 Clavelle: "What made me start music, actually it's funny because it was a dare from people I used to go to middle school with, so I took on the dare and ever since then I haven't stopped."
Kaffine: "I saw a video of the band, Arctic Monkeys, and I thought Alex Turner, the lead singer, looked cool and he played the guitar and I wanted to learn how to. While trying to learn how to play the guitar, I sucked at learning songs so I made my own."
When it comes to writing music, each of their creative processes is also different. Some are kept short and simple such as Kaffine's, who said,
"I always start off with a guitar riff then bass, then drums, and then vocals, vocals take the longest." While others have a more in-depth process,
"Well, in the morning before I start my day, I'll usually pick up a guitar and just play stuff until I stumble across something cool. Then I would try to expand that idea until I get something I like that matches the message I wanna get across. Then afterward I find words that match the notes of the song. Sometimes it's easier speaking with music than with language. When I write lyrics, I pull something from my life or the lives of others around me. Everyone has a story to tell, be it happy, sad, or any other mood. After all of that, I play the song all the way through and see if I like it. If I do, I show one of my friends and ask if they like it. If they do, I seek to release the song. Then the process starts again," Gutierrez said.
Since they all have a wide variety of musical influences ranging from The Beatles, Pink Floyd, David Bowie, Louis the Child, and Kendrick Lamar, all of them would consider their work a mix of different genres of music such as classical, indie, alternative, rock, metal, punk, jazz, EDM, R&B, or Hip Hop. If you would like to check out their music, you can find them on Spotify or SoundCloud. They all go by a stage name: Gutierrez, individually, is known as Slater Grae, but alongside Montanez, they make up "The Psychedelics." They stumbled on this name by accident, according to Gutierrez,
"Johnny Montanez and I were at Paradigm and someone just said, 'Hey how about this.'" According to Montanez,
"The origin was me saying to Slater 'Hey how about this' and The Psychedelics name had stuck.'" Sam is known as Sam Session, when asked the origin of his name, he said,
"I was in APCOMP, and Darahnea Moua kind of just said, 'Hey what about Sam Session since you have a lot of jam sessions.' At first, I was not going to use that but then I realized she was a genius (I might have added that part) and it's catchy."  PJ is known as PJPAC, PJ stands for Philip Jr. while PAC stands for Philip Alan Clavelle. Ian is known as "The Universal Bribe" which he and a friend came up within 5th grade when they wanted to make dubstep together, but the idea of a group with the two of us fell apart, but he kept the name and started making his own music.
South students offer a few pieces of advice for anyone who wants to pursue or create their own music: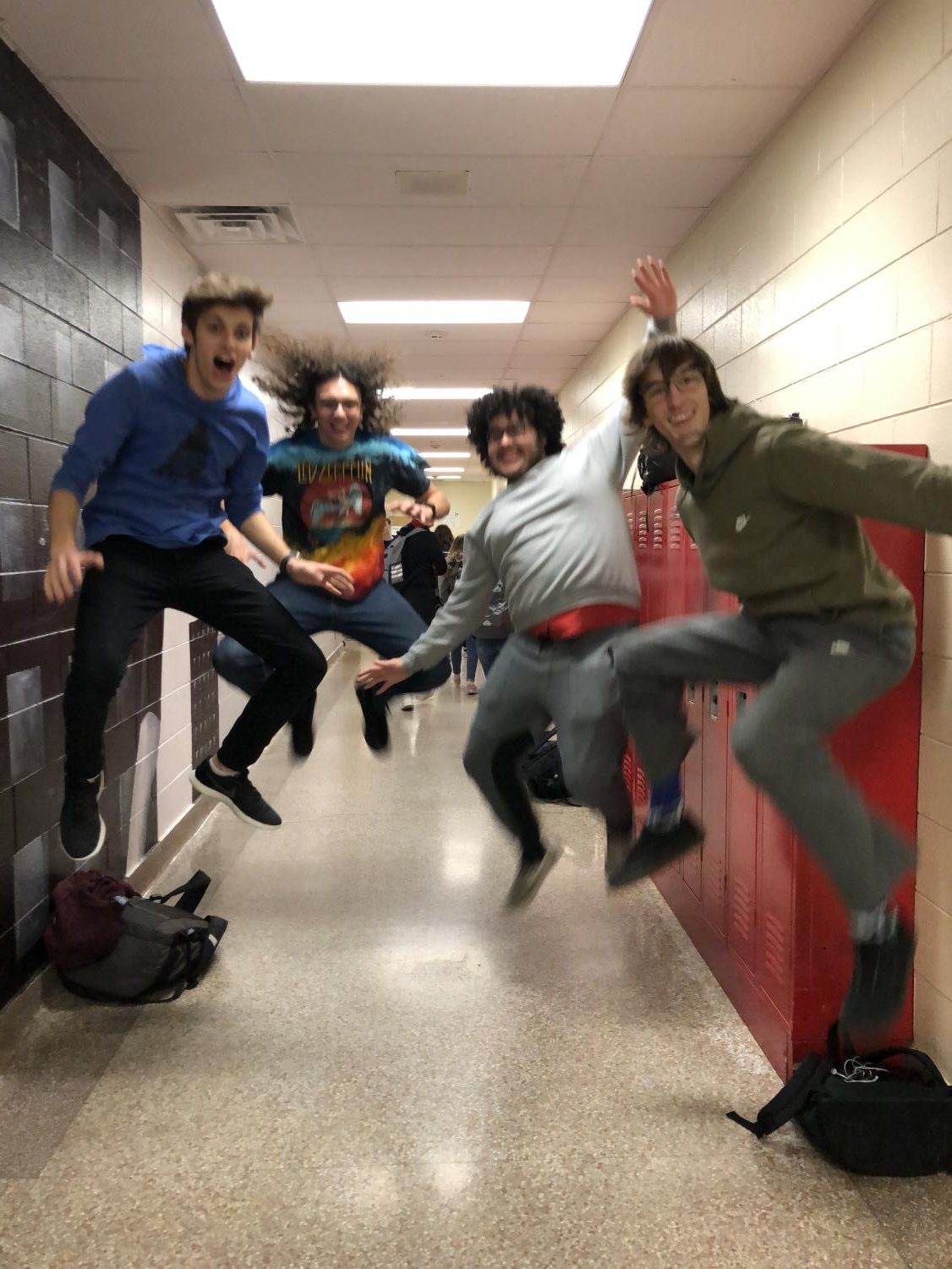 Gutierrez: "Play what YOU think is groovy. Of course someone is going to tell you it doesn't sound good or they could improve it, but in the end, if you're happy with the end product, then that's what counts. If you want to go deep into music and you're just starting out, make sure you can come to terms with your musicianship. What I mean is don't expect to be writing really complicated music after two weeks with an instrument. It takes time to evolve a style that's yours."
Montanez: "Just do whatever music you want, if people do not like it, do it anyway. Music is to make yourself happy, not others. Gamers rise up!"
Zempel: "Start with what you have, and just go. Starting with very little is way better than not starting at all."
Clavelle: "My advice to others who want to pursue music is finding your purpose because you have to start somewhere. Once you find your purpose and what you love to think or talk about, simply write it down. You may not get it the first time but eventually, you will because knowledge is power and the knowledge/words you spit(rap) or sing or preach tell a story about yourself believe it or not. I've found out a lot of things about myself writing music."
Kaffine: "Never worry about what anybody else thinks, do what you want to do. If you think something sounds cool then it probably does, follow your heart."