North/South Basketball: Good Attendance Required
Saturday, January 11, 2019, the Sheboygan South Redwings hosted their crosstown rival, the Sheboygan North Raiders, for another North/South weekend. The day tipped off at 1:00 when the girl's junior varsity teams faced off. It was an all-day affair, ending with the grand finale varsity boys game at 7:00. There were performances by the Sheboygan South band, varsity dance team, and drumline. It was an action-packed day for all- except for those that have 130 mods (South), or 5 hours (North) of unexcused time.
It came fast, under the radar: those with bad standing attendance will no longer enjoy the luxury of North-South weekend. A statement made by the SHS Facebook page addressed the controversy by explaining why the decision was made. "The South-North game is considered a privileged event for both South & North students. Therefore, all students must be in 'good standing' with attendance in order to obtain a ticket." Although this is motive is just, it seemed that it came out of nowhere. "The first I heard of attendance determining whether or not someone can go to the game was on the announcements." an anonymous freshman told this reporter as a whole table of students agreed. That announcement was made on January 4th, a mere week before the game in question was to be played.
Many were outraged. One parent commented on the Facebook announcement asking why the North-South suddenly became a privilege held to a higher standard than other regular games. To which the South page graciously replied that the policy, which has been implemented in the past for special events such as Homecoming and Prom, will be in the works to be the rule at every game going forward.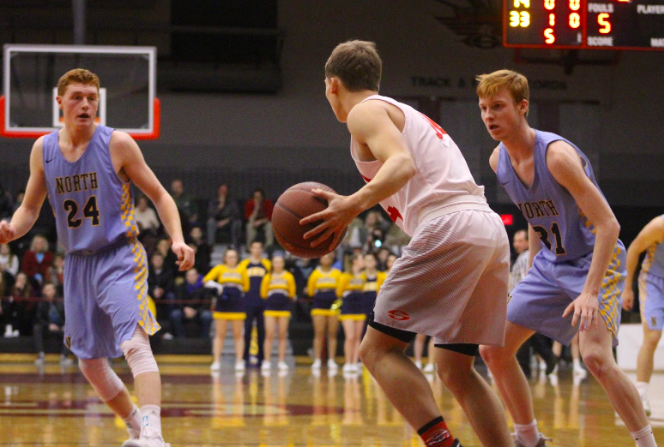 It should be noted that the attendance system at South has been notorious for marking present students absent. It has also been the case that the study hall scanners or even the whole Skyward attendance system can be "down" for mods at a time. While there are always people working round the clock to make the system better, there's no doubt that attendance counts at South have been a little questionable in the past.  
"I think it's a poor decision by the administration attempting to crack down on attendance that will end up making school spirit go down the tubes," Senior Captain Nick Larson told this reporter, "barely anyone comes to games anymore as it is. Hopefully, those that do come to keep on top of their attendance."
The controversy was felt by both schools. "I think it is a good way to uphold good attendance but it is a big consequence that for a lot of people came out of nowhere." North Senior Annie Hopp told this reporter regarding the issue, "I think everyone should be allowed to show their school pride!"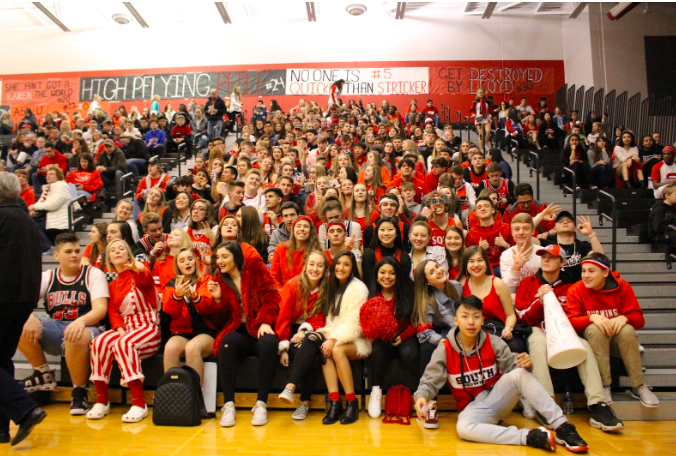 Fortunately, the game was well attended by both schools and seemed just like any other North/South game. Those who could not attend due to attendance should note that this will be the policy going into the next North/South game at North on February 9th. If you are wanting to make corrections on your attendance, or makeup time, contact your attendance office for more information on what you can do to in order to attend.