Holidays Away from Home
It's December, and you know what that means, the holiday season is officially upon us. Families working together to put up the Christmas tree and decorate the outside of their house in as many lights as you could possibly fit. But there are a few familiar faces around South High that have either had a bit of practice in this area or who are bright eyed and bushy tailed and ready to learn the American ways. That's right, I'm talking about our very own foreign exchange students.
When we think of the holiday season, it rarely crosses our mind how the certain holidays at this time are celebrated around the world.  Thanksgiving is an American holiday to celebrate the plentiful harvest from this fall season. And I'm sure the foreign exchange students were not the only ones who didn't know this. Adrien Renaux, an exchange student from Belgium says "Thanksgiving is not a thing in my country, we only do black Friday to make money. " In Belgium, they don't celebrate thanksgiving although he says that they do know of the holiday and know its meaning behind the celebration. However, Belgium does celebrate Black Friday just like in America for the soul purpose of making money to benefit the economy. But some places near Belgium celebrate a similar holiday such as Japan or Germany. They celebrate a different harvest celebration.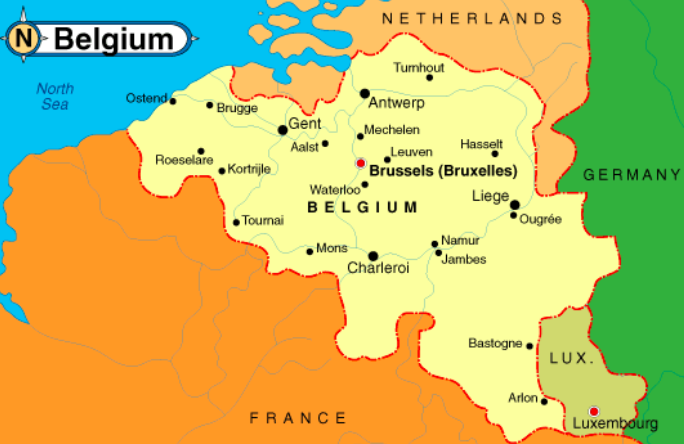 When it comes to Christmas ect…. that's a whole different story.  Adrien says "Christmas in Belgium, we have 2 Christmas celebrations. And Santa comes on December 6th. It's a family holiday, but it still has a religious purpose behind it. We do a family meal and a gift exchange. But they don't believe in Santa Claus like you do here. "  In most countries, Christmas is a cheerful holiday meant for families to get together and spread cheer through gift giving and spending quality time together. But in some countries like Japan, it has more of religious background. Exchange student Juliette says " In France, we celebrate Christmas until February 2nd.  We also eat a meal at the beginning of the month to signify the start of Christmas celebration" Most French families follow tradition and don't stray far away from it. But in America, we all celebrate Christmas different ways, but no matter who you are we all enjoy the light show Making Spirits Bright. For some of our exchange students, staying in Sheboygan is not on their list of things to do on Christmas. Adrien says he's going to Minnesota to spend some quality Christmas time with his host family and his extended family.
But just to add to some of the Christmas activities, the light show is now open to the public signifying the start to an amazing holiday season. So grab a hot chocolate and a couple of friends and let the holiday season begin!