Making Spirits Bright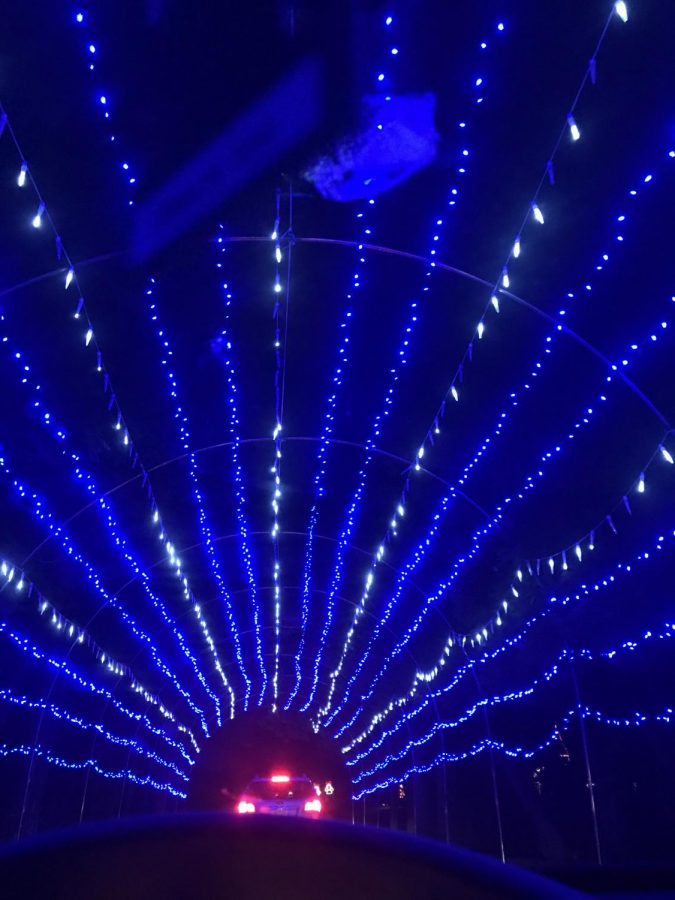 As Christmas comes closer, people are preparing for the season in many different ways, whether it's making cookies with grandma, decking out the house with your family, going on drives with friends blasting Christmas music looking at all the lights in the snow, and so much more. Recently Sheboygan volunteers have made a new annual Christmas must-see, which is the Making Spirits Bright Holiday Light Show.  Where people are able to drive through and see all the Christmas lights dance by moving to the sound of music.
The Holiday Light Show volunteers never have a day off.  Although the event is only open during the Christmas Season for a few weeks, they have volunteers working on the production all year round to make sure it surpasses last year´s presentation for it to be viewed when it is open. There are two weeks in November where they have a crew come in and decorate the park for the event. They also decorate the inside of the Quarry building with lights, a Christmas tree,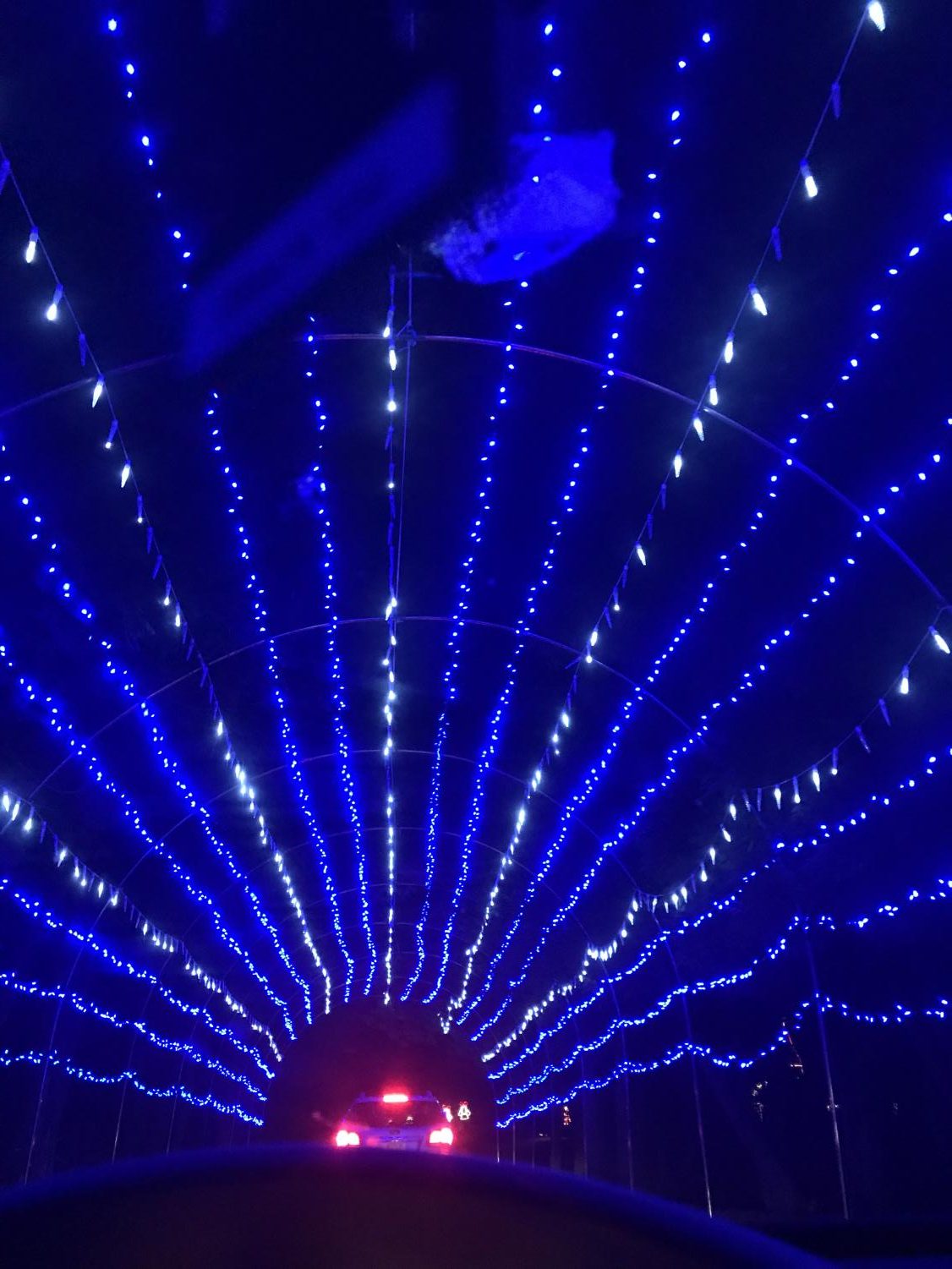 and wreaths that you can be entered into a raffle to win.  You may also purchase a trolley ride for $2 that takes you through the enchanting light displays so you can enjoy every minute of the luster. There are also scheduled musical performances to help pass the time and add to your Christmas spirit. You can honor a loved one that loved Christmas by purchasing an ornament with their name on it and place it on the memory tree and free performances. They also have Santa come in and talk to the children and have kids tell him what they want for Christmas.  While you are waiting to meet Santa, they have warm hot cocoa for you to drink as well. Santa will be there as long as Making Spirits Bright is open from five until nine.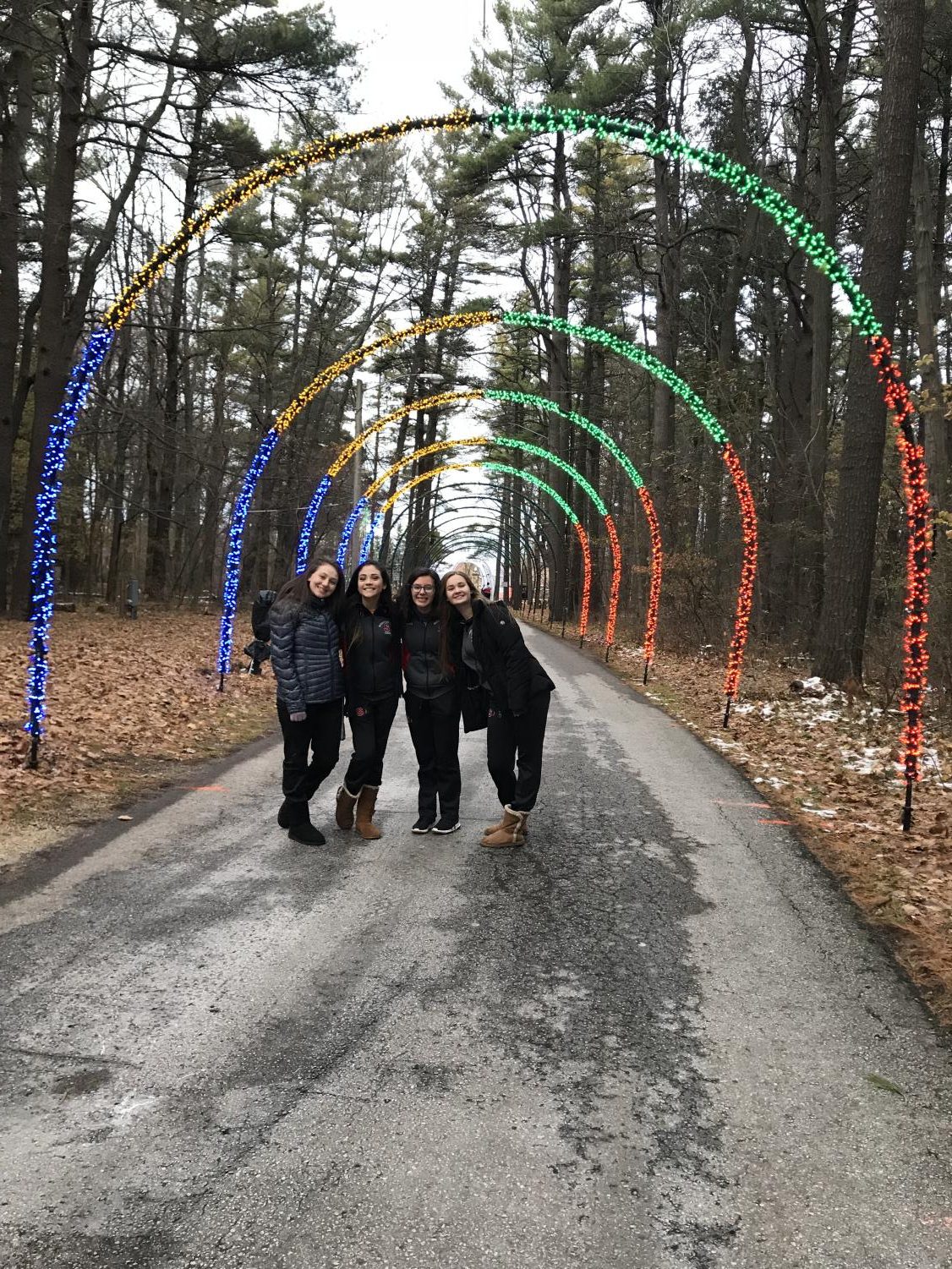 This year was the Seventh Annual Holiday Run,  which took place on November 17, 2018, at Sheboygan´s Evergreen Park.  The South High Cheer Team was able to help out by doing what they do best!   Cheering on and encouraging the runners to keep on going with their 1.1 mile run around the park, all while it was lit up with roughly 325,000 lights and Christmas music for them to listen and run to. If you want to be a part of this festive run next year, all you have to do is go in on the date of the run, sign up, get your number, and get ready for your run with some hot chocolate!  For those that would like to participate, and running isn´t their thing, there is a walk you can sign up for instead. The sign-up and run is free with a donated food item.
If you want to go to this spectacular show, it's not too late! The show is open from November 23rd through December 31st,  with the exception of December 25th. The hours of operation are 5-9 every night, at Evergreen Park, right here in Sheboygan.  You can drive through with friends and family and tune into 89.1 FM to listen along to the music that the lights illuminate too. Admission is a donation of food items which will go to local food organizations.  They also accept cash after you have enjoyed your festive drive through.
The volunteers all sincerely hope that you can stop by, join in the fun and go to the light show. It is only here for a short time but brings so much Christmas spirit to the table that it is worth the stop.
Be sure to check out South High performances on Saturday, December 8th Jazz performs from 5:30 – 6:30 and Singers perform from 6:30 – 7:15ish.