Spooky Season
We all love this time of year. The leaves begin to change colors. It begins to get a little chilly. Pumpkins, Scary movies, and flannel all become a factor at this time of year. I think we all know what time of year it is. FALL!
Fall can be a great time of year for many of you. It leads up to a great jolly season, also known as Christmas. When Fall initially hits, it means a bunch of different opportunities one may do with friends or loved ones. Just waiting for new doors to be opened.
Halloween: Straddling the line between Fall and Winter, plenty and paucity, life and death, Halloween would be named it all. This year Halloween is landing on a Wednesday. The best way to be your favorite character or celebrity or pretty much anyone you want and being able to pull it off. From Ghosts to Goblins, to Witches, Halloween has it all. Watching those scary movies with all the lights off waiting for that unaware jumpscare. Connor Thun Exclaims: "Halloween is the time where you can go door to door and get free candy from strangers even though we were taught not too, but a guy like me likes his candy."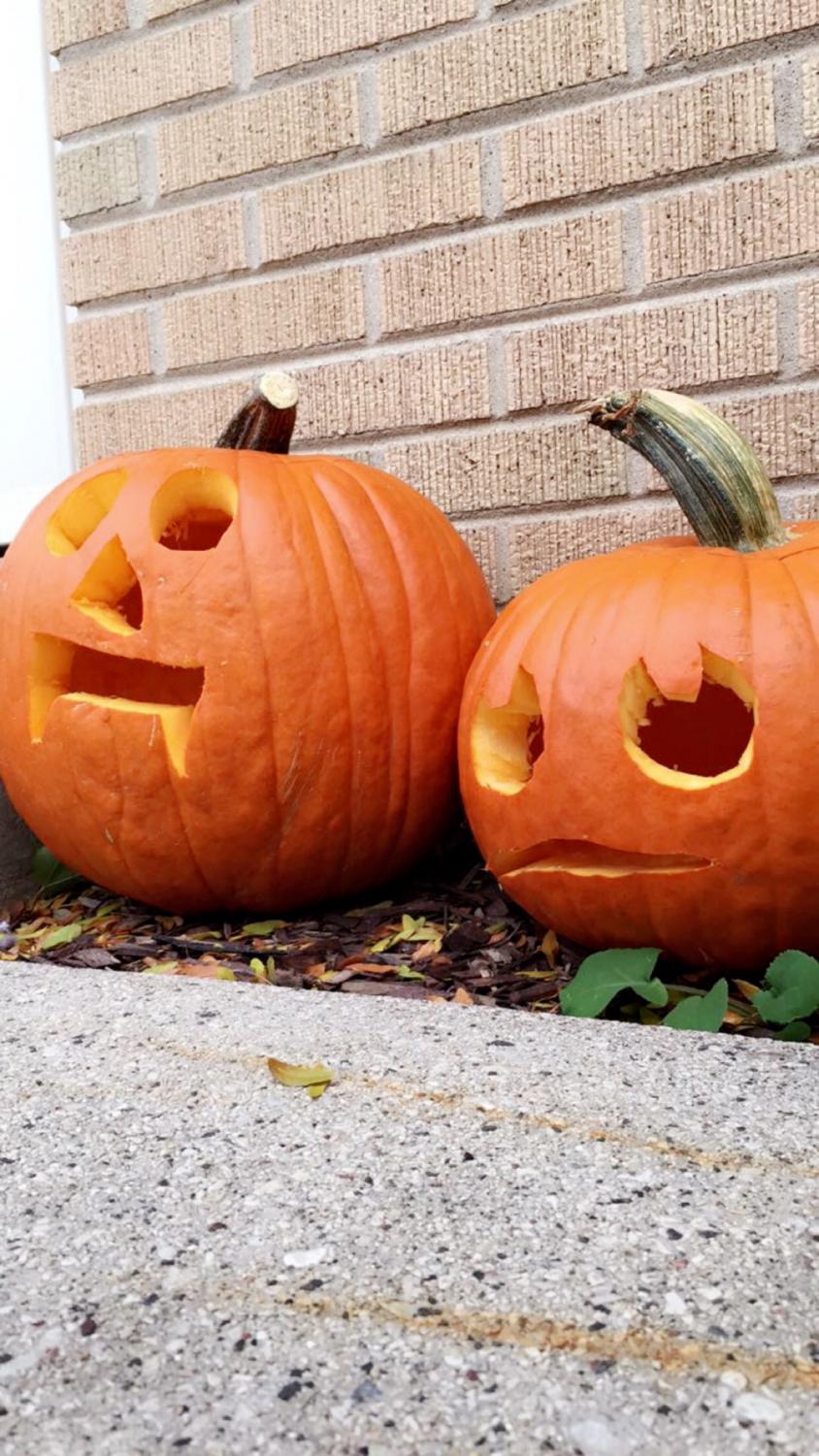 Being able to get pretty much free candy from strangers, when our parents always… said… not too… Nevermind on that part. Anyway, you see kids filled with joy as they run up and down the streets filling their baskets with treats. Somebody call the Ghostbusters because Halloween is underway!
Fall: When leaves change colors from green to yellow, turning red, and shortly after falling down. The weather getting brisk and sweaters becoming in style. Saying goodbye to the nice warm summer weather. With Fall starting on September 22nd but not really changing the look around October. Leaves changing colors, pumpkins on everybody's doorstep, scarecrows making there way out onto the front lawn. Anna Grobschmidt states, 
"At this time of year, it is beautiful just waking up in the morning and seeing the bright pink sky. The leaves starting to change colors is just another plus in fall. Oh. and especially sweaters."
Fall Food: Now this might not be an actual activity but it also plays a huge role in the fall for many of us. I think we know where this might be going by now. Pumpkin Spice, being able to put it in lattes, ice cream, or pretty much anything that you think needs a little more zest. Candy apples, Pumpkin Pie, Turkey, you name it falls has it.
Haunted Houses: The thrill of walking through a house with a bunch of strangers jumping out and scaring us brings out a huge amount of joy for some of us. The other half are perfectly happy staying at home, staying warm, and not spending any money. While Halloween starts to sneak up upon us as it comes not to long after fall starts. Not only are there haunted houses, but there are also haunted corn mazes, haunted rides, and even haunted theme parks such as Six Flags.
Thanksgiving: Landing on Thursday, November 22nd, Thanksgiving is one of the main holidays that fall brings upon us. Dating back years and years ago. The Turkey, Ham, Stuffing, you name it. The best part of it all is being able to load up on food and not feel bad about it because it's Thanksgiving. Havi Kiesow said,
"I love Thanksgiving, it gives me a chance to load up on food before hibernation. Also being able to go out couple hours later and spending money that I don't have." One huge event revolving Thanksgiving is the Macy's day parade. Waking up early morning on Thanksgiving day watching the famous New York parade.
Black Friday: Black Friday… Pretty much the only day of the year where people like to spend a ton of money on other people. What can we say, our local Target can have some phenomenal deals on Black Friday. Pretty much every store you do your local shopping at will have some type of special deal out there. Maybe some deals are a little to unbelievable and maybe others not even showing a great deal, but yet we'll go out and buy it anyway.
Even though Fall may be almost half over by now, it still works it's way up to the climax. To where all you see is white and have holy spirit in the air. Towards the end of the year happiness within people are through the roof. Just something about Fall and Winter brings joy to one another. Besides the Bah Humbugs…