Run Like A Girl
On Saturday, October 27th, sophomore Hannah Braatz competed along with 190 other female cross country runners in the D1 division at the 2018 State Cross Country Meet, hosted in Wisconsin Rapids. Only a sophomore, Braatz was the third girl in South's cross country history to qualify for state and the first in ten years.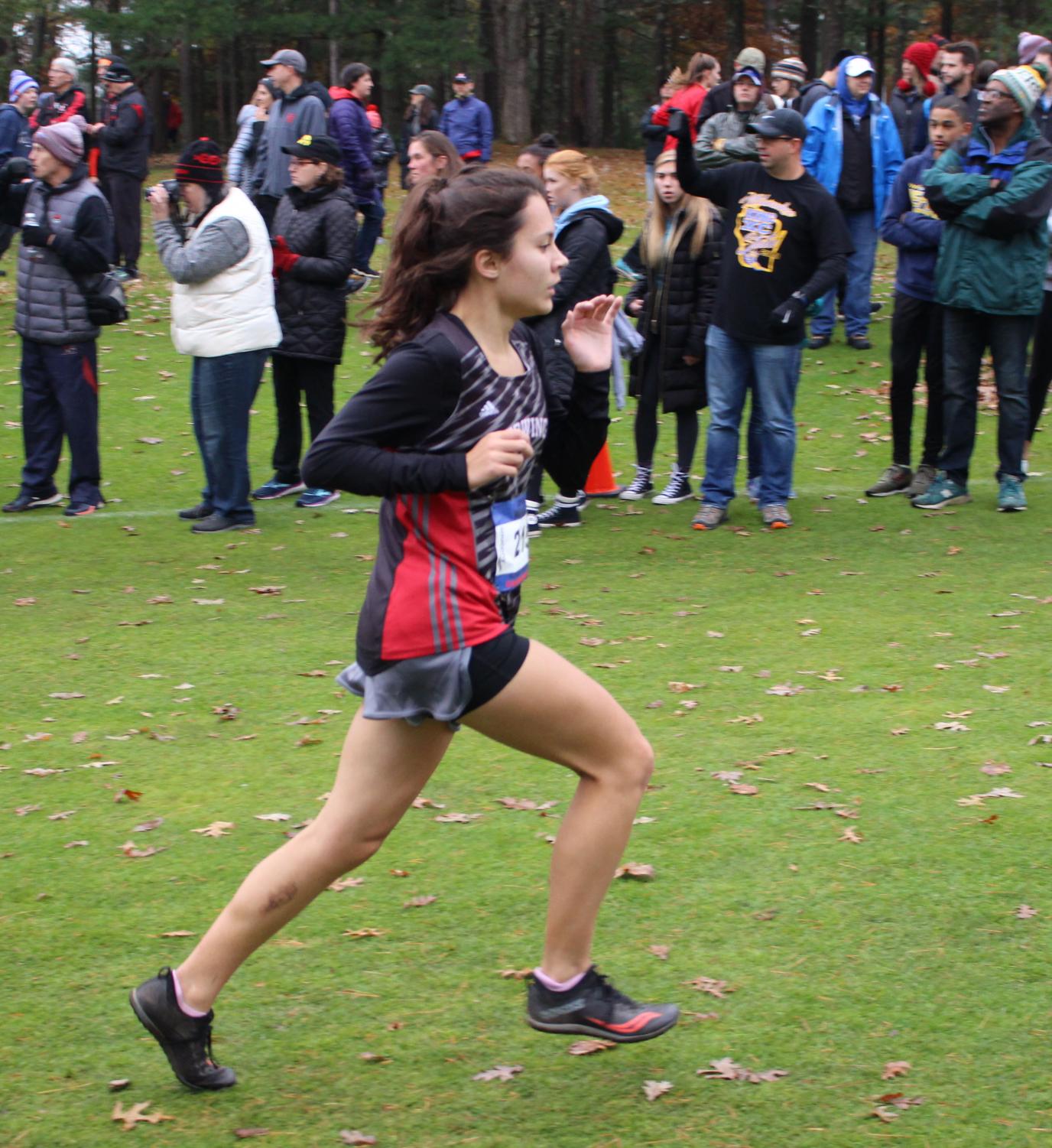 Hannah Braatz joined the cross country team as a freshman in hopes of becoming a better runner but never thought she would have the chance to run at the state meet. "If you would have told me freshman year that I would be going to state, I would probably not believe you," Braatz stated, "It was a dream I had, but I didn't really think it would happen." Her journey this season started after last year's season, as she joined a winter running program and track team in the spring. Following track, Braatz participated in a summer running program that was able to better prepare her for the season ahead. Once the 2018 season began, Hannah Braatz still did not picture state in her future, but neither did Coach Brian Henriksen. Henriksen and Braatz both agreed that getting to state would be a great surprise.
As the season began and the meets were underway, Hannah Braatz continued to improve, but the result of competing in the Cudahy meet was a breakthrough for her as a runner. "After the meet in Cudahy at the end of September, I realized that going to state could be a possibility." Braatz explained, "I ran my fastest time, medaled, and was 3 seconds away from the school record." This meet put qualifying for state as a reasonable goal in Hannah's mind.
In order to qualify, Hannah Braatz had to place in the top nine at the sectional meet, hosted in Manitowoc. The conditions that day were not ideal, but Braatz persevered through the wind and snow, ending up in fifth place in the individual category, giving herself the opportunity to run at state the following weekend.
On the day of the race, nerves were racing more than ever before for these runners. Competing at the state meet is very different from all other races. Many of the runners Hannah Braatz was competing against she had never seen before. In addition to the number of runners, there are many more spectators at state than any other cross country meet. This means a louder atmosphere to be running in, which can often become distracting. Braatz did not let this affect her, as she stuck to her normal routine, which isn't anything special; hydration, staying warm and trying to calm her nerves as best as possible.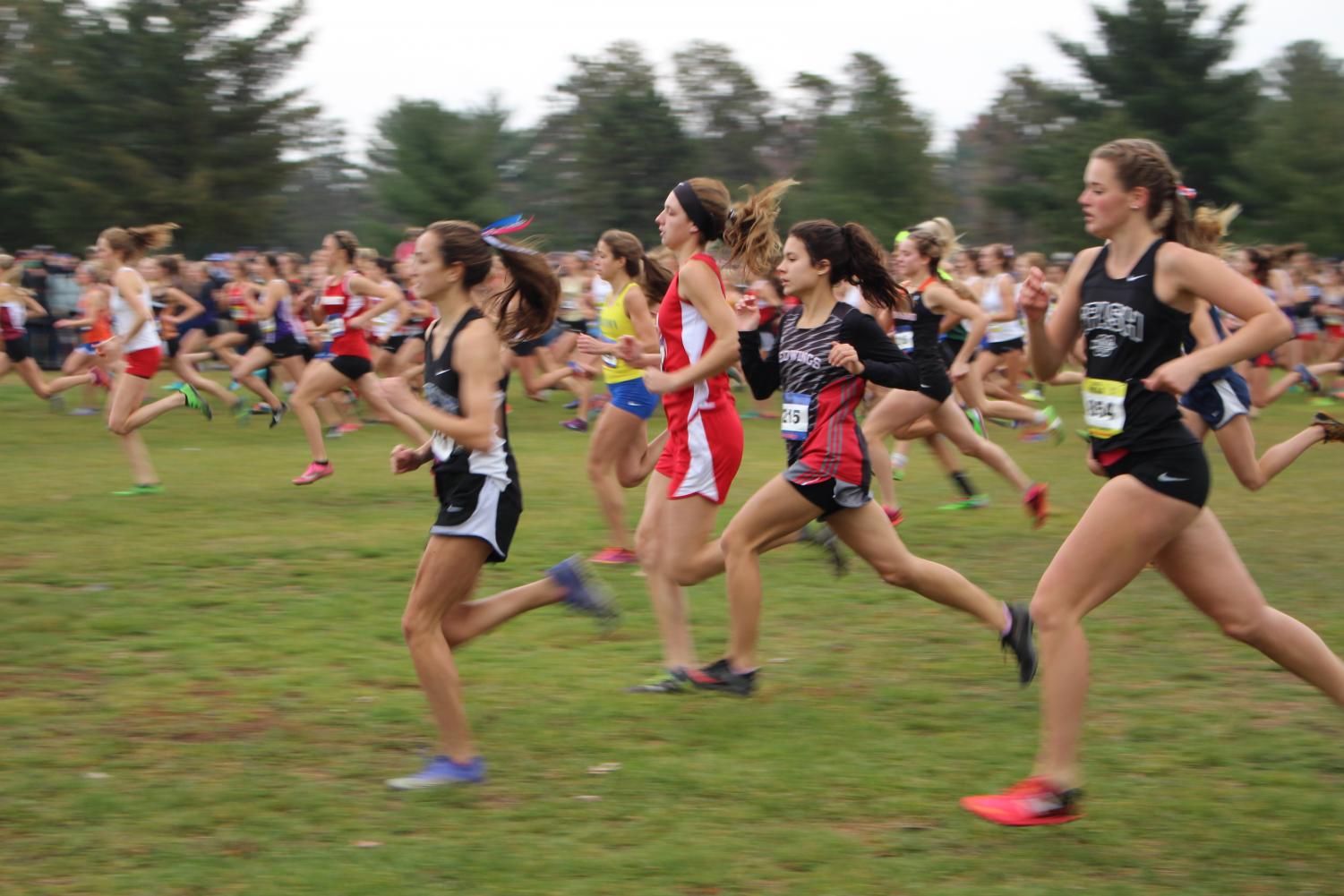 An hour before the race, Hannah Braatz begins to feel the pressure, and started to eye up her competition, trying to determine where she would fit in, "I wasn't sure how I would be compared to other girls." The referee counting down the last ten seconds is often the most nerve-racking feeling that most runners get. Braatz felt all of the nerves and adrenaline at an all-time high, as this was the biggest meet she has ever run in.
Like any dedicated athlete, Hannah Braatz is still striving to improve. "Being able to go to state this year definitely makes me want to try and go the next few years as well," Braatz explains, "This will drive me during the next season to try and improve as much as possible before then." Hannah Braatz was able to represent South High School in an astonishing way, as she is a prime example of the opportunities and success that hard work and dedication can bring.