The Countdown Begins: Seniors Final Month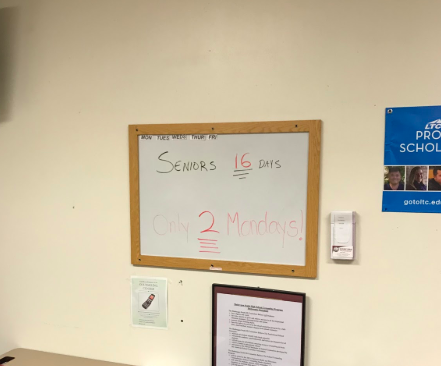 As the 2017-2018 school year comes to an end for the students of Sheboygan South High School, it is also the final days for many South seniors in the Sheboygan Area School District. Many people would think that the final month of senior year is relaxed, not much going on, and probably many senior "skip" days. However, the last month of senior year is very busy with anything from preparing for a graduation party, getting ready for graduation day, and applying for summer jobs. This year, graduation day falls on June 3th, 2018 at Vollrath Bowl. This is a day that Class of 2018 has been looking forward to since they started high school back in 2014. Walking across the stage in front of nearly 3,000 people. This day brings in friends and family in town to celebrate their student's accomplishment of graduating high school. When asked how it would feel to "Walk the Bowl", Senior Caleb Moua stated,
"I am very excited for June 3rd. I have watched graduation before and have always been excited to sit in those seats someday. To have my family there to cheer me on and help me celebrate is something that I will remember for the rest of my life." The day marks the end of a four-year journey that students have experienced together at South High. In the weeks following graduation, there are many graduation parties to celebrate the students' accomplishments. Preparing for these graduation parties take months with many choices including, who to invite, what to eat, where to have it, and even when to have it. When asked about her graduation party preparation, Senior Justice Reese stated,
"Trying to plan a grad party was much more complicated than I thought it would be. Deciding on what food to have, and deciding on how much of it we should have was very difficult. Then trying to remember all the people we should invite and hoping we didn't forget anyone important. It was fun trying to plan the party but I am ready to celebrate, not plan anymore." Even though these parties can be a lot of work, they are always fun to spend time with family and friends to celebrate and spend time with each other. For many, these celebrations are short-lived because it is time to start thinking about their future. There are many different routes a student can take after graduating from high school, they can go straight to the workforce, two-year technical college, four-year college, or even into the military. The most common choice is either a two-year technical college or a four-year college, and along with college comes debt. Many students will encounter debt over their lifetime but to try to reduce the amount many high school students will look to work as much as they can during summer. This is something that Senior Ben Boldt is looking to do when he stated,
"I applied to Fresh Brands Piggly Wiggly because their pay is great and their hours are consistent. College is expensive and I don't want to be up to my neck in debt when I graduate. I have had a job since sophomore year and it is nowhere near enough to how much college is. I hope that working this summer can help reduce the cost of college even if it is just a little bit." The average student in the United States leaves college about $30,000 in debt when their four years are over. High school is often called the best four years of your life and can create memories that people will remember forever. In the last month, many South High students will try to create more memories with each other and create relationships that will hopefully carry throughout college. When asked about the final month of high school, Senior Katie Banie stated,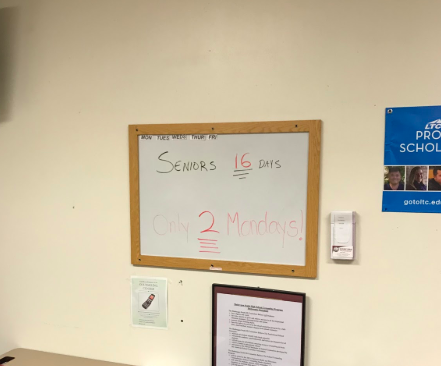 "I am just trying to enjoy these last few weeks with my friends because I know when summer comes around we will all be working and doing our own things. And then when summer is over everyone will go off to college and won't be able to see them much." As the school year comes to an end, many students will part ways and go on to do great things but there is always something that many will never forget; their time together as redwings at Sheboygan South High School.