Spring Sports Underway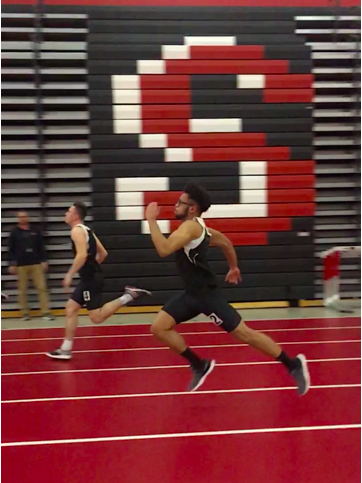 As the weather starts to get warmer and the snow continues to melt, it is time to say goodbye to South's winter sports and welcome in the spring sports. Spring sports that are offered at South High School include track and field, boys' basketball, girls' softball, boys' tennis, boys' golf, and girls' soccer. Athletes around the school join these sports for multiple reasons.
Senior Koso Oshima explains why he joined track and field stating,
"It is the hardest thing for me." Many students like to join sports because it allows them to push themselves. They enjoy challenging themselves physically and mentally because it allows them to push themselves to the limit and become the best athlete that they could be. Freshman Annika Glavan explains why she joins track and field by stating,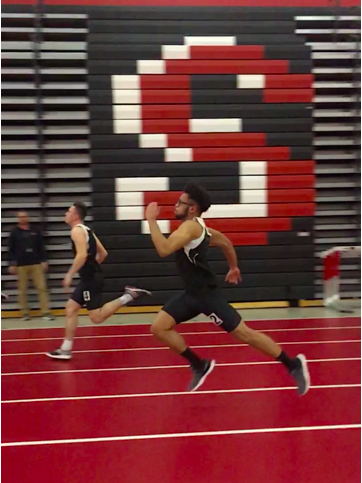 "I wanted to try a new sport." Students at South are always encouraged to get involved in extracurriculars and joining a sport is one way to do that. Even if students do not have any experience in the sports, they could still have fun participating in them. Athletes are excited to begin their spring sports.Sophomore Matthew Steffen says that he is excited,
"Meeting and having new teammates, and to get in shape!" You will have teammates whether you play a team sport or an individual sport. The teammates that you have is the reason why sports are fun to play. It helps people build friendships and find some that you can depend on. Sports are great to make relationships and get in better shape.
Freshman Brianna Schaefer exclaimed,
"I am most excited for the softball season to start so I could be on the softball field again from last summer. I have missed sliding in the dirt and getting my uniform dirty. I can not wait to do it all over again!" Many athletes are just excited to play in their respective sports. These students have a passion for their sports and have missed every moment of it. They can explain why they love their sport and want to get back at it and improve their skills. Being better than the year before is a goal that many athletes have. Goals are made as a source of motivation short-term and a long-term vision towards success.
Sophomore Brynn Bonin states,
"My goal is to go out of my comfort zone and do something I would not normally do." Participating in sports allows individuals to find themselves. It might not be something that they will enjoy, but trying it is a great way to get out of your comfort zone and see if you will like it. Junior Helen Flynn also sets goals for herself and she says,
"My goal is to become stronger and faster." Flynn is participating in softball and having speed and strength is important to being a good player on the team. She has been working out during the offseason and with practices will also get her better at her respective sport. Athletes want to do the best that they can be every year and set the goal of becoming better is a goal that many people have.
For everyone participating in a spring sport, good luck to you season and we wish you achieve your goals. For others who are currently not in a spring sport, it is not too late to join if you would like to and it will not hurt to try something new. I encourage everyone to try it out. It is the last season of sports before the next year comes and starting now is the best time to start.