Fantasy Football
The National Football League is mid-way through the season and by now it is easy to separate the good teams from the bad teams. Most people can already suspect which teams will make the playoffs, but there is still much excitement that exists for the rest of the season. Week by week friends will come together and compete with one another to determine who the best fantasy football owner will be by the end of the regular season. Fantasy football is a competition that has participants choose from individual players to create an imaginary team. Their team would then score points based on the each player's performance.
At South about half of the people that surveyed play fantasy football. There are many aspects that people like about the competition.
"Makes it interesting to follow games on Sunday.  When a game is between two teams I don't care about, I still may be interested in the game because I may have a player on my Fantasy team playing in the game," stated Guidance Counselor Steve Schneider. Often times, when there are teams that are playing who owners are not interested in, they will just ignore it. However, fantasy football has provided a way to allow sports fans to watch the games that they do not even care about.
Senior Brennan Lawrence explained,
"I love the feeling of absolutely crushing my opponent. Nothing feels better than coming to school on Monday and just mocking and harassing them until the next week. Everyone in our engineering classes all like to talk about our teams and talk absolute trash to others about how badly they lost." Lawrence is in his first year of playing fantasy football, but this was one reason why he enjoyed it. Students enjoy being able to show-off to their peers once the players that were drafted do well over the weekend. This shows their team that was created is winning and everyone wants to win.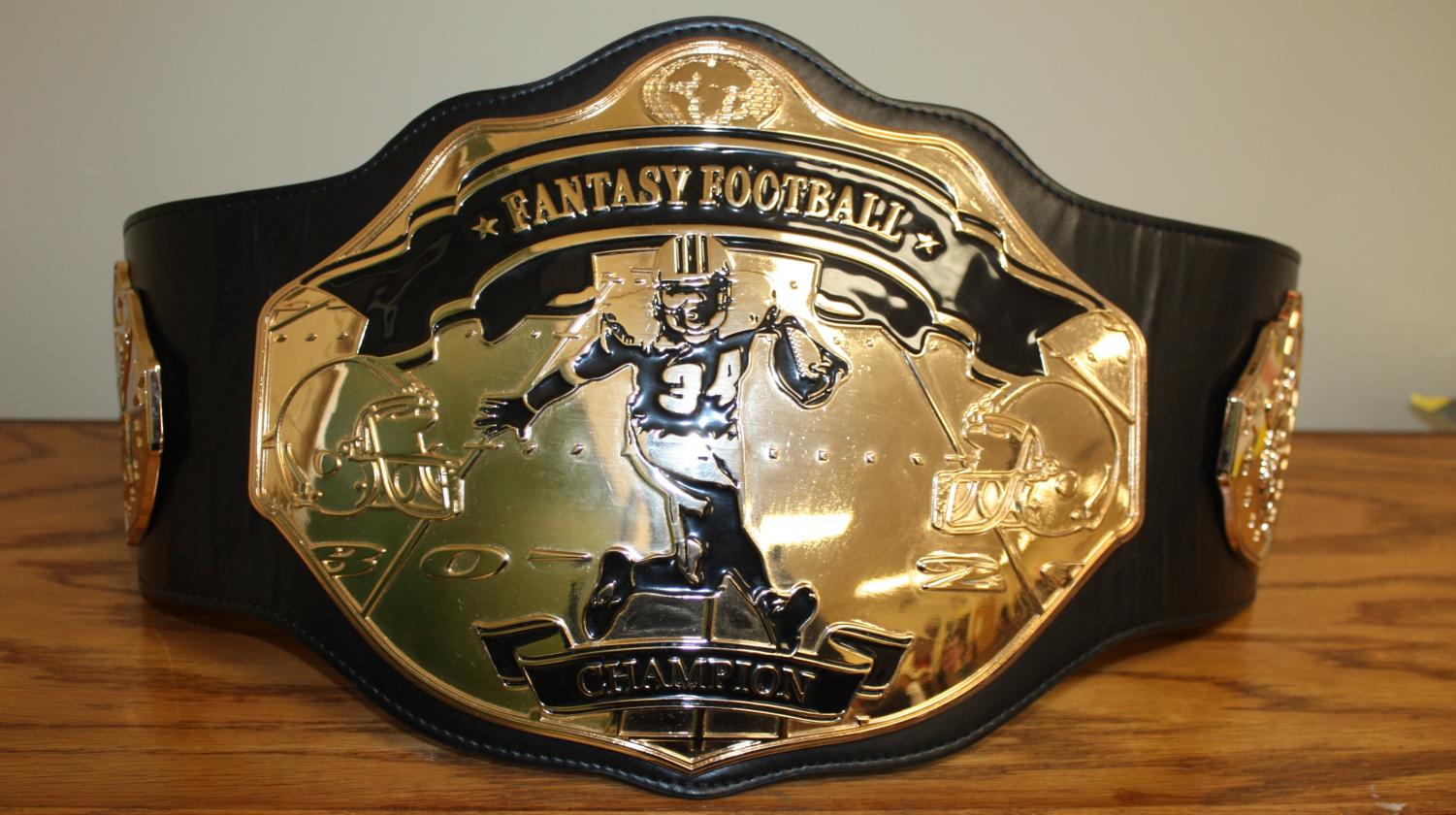 Although fantasy football has its time of fun, there are moments of devastation. This occurs when top players go down or someone makes a terrible trade. Teacher Troy Gerstner in frustration stated,
"I lost three of my top four picks-David Johnson and Allen Robinson, out in the first week and Dalvin Cook in week four all to injuries. Imagine having to start picking people up in a 14-person league." It hurts when top picks like this go down early in the season. Gerstner is currently struggling in his league, however, he was the champion last year. Will his fantasy team bounce back in the second half of the season? We will find out by the end of the season. Injuries hurt the team, but foolish trades bring disappointment to those who find out that their newly drafted players are not what they expected. Sophomore Elliot Pethan mentions,
"I have made a few dumb trades. I traded Le'Veon Bell for Stefon Diggs and Ty Montgomery." Le'Veon Bell has produced about 125 fantasy points so far, while Stefon Diggs and Ty Montgomery combined about 115 points. It is difficult to see that someone in your league has been receiving the points that you possibly could have gotten. It is even worse when the players you received from that trade aren't producing how you would like them to. By the end of the year, a champion will be crowned in the fantasy football leagues. Freshman Nolan Blomwillis exclaimed,
"We have a traveling toilet bowl and regular Lombardi trophy." Once the season is over, the champion will be crowned. Trophies, championship belts, money, and other unique awards are given in different leagues between friends, family, and coworkers. Whether it is light-hearted fun or more competitive, fantasy football is an activity that many engage in and enjoy throughout the football season. Best of luck to fantasy owners who are doing well in their leagues and to those who are not, better luck next time.