A New Year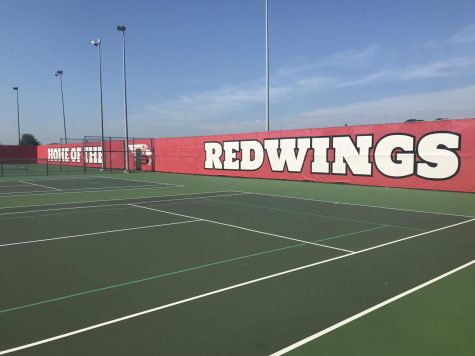 Lake Breeze Publications goal is to strive to be the best we can be for the students of South and the rest of the Redwing Community. As the newspaper and yearbook staff, our job is to reach our students, their family, and other members of the Redwing Comunity.
Our publication is a public forum, meaning our students can write and voice their ideas and opinions on topics relating to high school life. It can be something school related or something in politics, the topics are endless and our students have a goal this year of turning heads over the articles you see on your feed. The aim of our articles is to remain truthful and provide accurate information to readers. We want to 'ruffle feathers' not start a riot.
The Lake Breeze Publications staff is already hard at work brainstorming new ideas for your newspaper. We have stories in the works and are excited for readers to experience our "South High", for example, why isn't there a boys volleyball team? Reporting about Youth Frontier's Respect day in October, talking about eerie school Halloween facts, a day in the life, reviewing the many places to hang out around town, and even player and student profiles. Students themselves have told us they hope to see,
"…more about what is happening, when and where things are, too," said Freshman Ella Gerstner.
With new staff members each year we accumulate new perspectives and opinions on articles. We are looking to write more actively and push articles out to you more often. Creating relevant and purposeful articles is our goal as a publications class. Another thing we are working on this year is a section for pictures, including event photos. We hope these pictures capture moments that we wouldn't otherwise have been able to publish. 
One problem Lake Breeze Publications encounters with the newspaper is that it is totally virtual. Students who don't have social media or don't follow any of the South High pages won't know where to find our website. One thing we plan to do this year is to email our link with each new story published to South's Student Body. We ask you, Redwing's, to respond to survey's, questions, and polls in email and in person. And, share our articles through your social media feeds when an article speaks to you! 
We want this year to remain as strong as the previous years. Our staff is the eyes and ears of the school and it's our goal to report on things we see changing whether it is positive or negative. We hope that you explore our site and meet the students who create your paper, under the staff bar on our Lake Breeze website. In order to have the best newspaper that we can, we need feedback. Throughout the year we send out surveys and gain knowledge about student opinions through those surveys and we need students to participate in those surveys, responding accurately can also get you featured not only in the newspaper but in the yearbook that you will look back on for years to come.