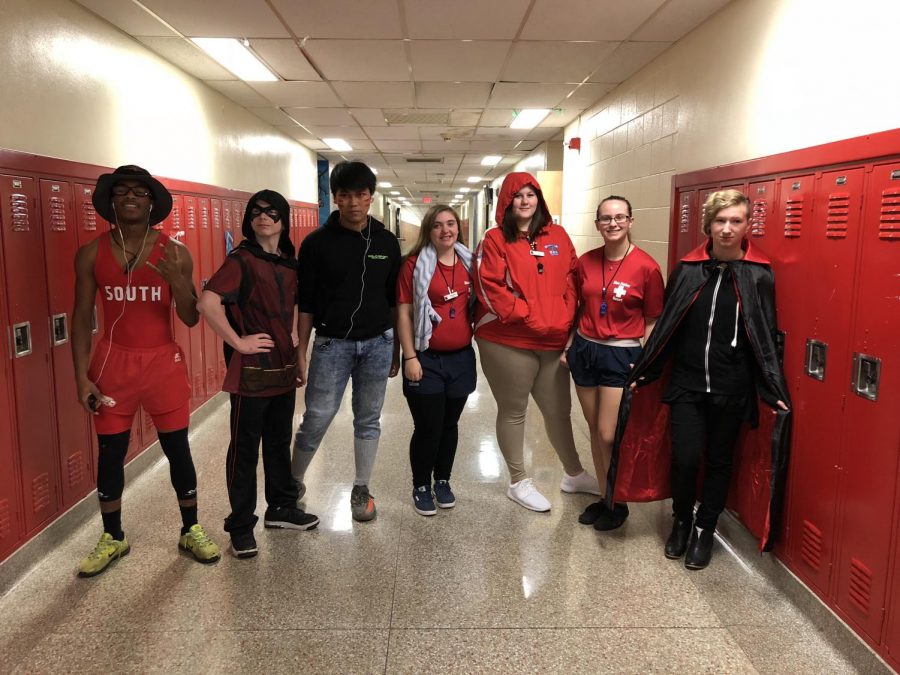 Leaves are falling, temperatures are dropping, and nights are getting shorter. You know what that means? Autumn has arrived. Soon we will see decorations of ghosts, monsters, and pumpkins on houses that tell us it's time for Halloween. The Halloween holiday creates multiple opportunities for fun for all ages; Trick-or-Treating, pumpkin carving, parties, and decorating. No matter what the age, no matter who you are, spooky fun is in the air.
Halloween is one of the oldest holidays with its origins dating back thousands of years. The holiday got its name from a Scottish term for all Hallows' Eve.
Having Halloween on October 31st is a good way to end the month of October. Sheboygan's trick or treating is today from 4-7 this year but may vary each year.
Teacher Craig Heeler says "Trick-or-Treating in Kiel [was] Sunday, October 29th from 4-6pm. We got a new neighbor which gives out full-size candy bars which is always a plus. The weather could have been a little warmer but my kids enjoyed it which means I enjoyed it as well".
A couple famous thing to do before Halloween is to go to the pumpkin patch, pick out the perfect pumpkin and carve it to your expectations. Going on hayrides or watching scary movies along with telling ghost stories are some other Halloween activities. For some, the best part of this holiday is going door to door shouting "Trick-or-Treat" and getting a hand full of candy. Some houses decorated to a dime and others with just their porch light on, either way, they are ready for kids to come with joy in their faces and candy in their bags.
We find the event of being chased down the street by a stranger in a mask scary. Now imagine he/she with a chainsaw in their hand, that really gets our adrenalin pumping that we seem to enjoy. Although others, maybe not so much.
But what does Halloween really mean to you?
Freshman Alexis Kroening states "It's a good time to dress up and go trick-or-treating, you also can decorate your house to your desire and be creative with it".
Junior Austin Boeldt states, "It's that one time of year to be whoever you want or whatever you want while having fun with your friends. Parents get to take their kids trick-or-treating and watch them have a blast".
Junior Alonzo Backhaus states  "Halloween is a time where people of all ages can come together to dress up as characters or other things they like/enjoy, this to me means a lot of coming together to see the creativity from people's costumes, and try to use the spooky setting to get a good scare out of someone".
With spirits wandering the streets and kids getting crazy off sweets, overall it's an exciting time to let your imagination thrive with tons of different opportunities to be who you wanna be.
Some may need to call the GHOSTBUSTERS cause you're ready to have a THRILLER of a night and can't wait to see the SUPERSTITION amongst the haunted streets.
Are you being chased by Freddy or hiding from Jason? Just be sure not to talk to strangers in sewers or play with scary dolls named Chucky. Scooby-doo may just be the monster hunting dog you need. Some may be even wondering "Scooby, where are you"!
Do you hear creaks in your floorboards? Or voices in your basement? Or footsteps amongst your house? Don't worry, once November 1st hits, there won't be any more monsters hiding under your bed or ghosts hiding in your attic.
Before you know it, we'll be putting lights on our houses, singing Christmas carols, sitting by the fireplace being warm and cozy.
Happy Halloween!